If you ever find your Jazz's brake lights not turning off even after you switch the engine off, this post might just be what you need. This happened to me and I learned several new things about not just the Jazz but also how brake pedals work to toggle the brake lights.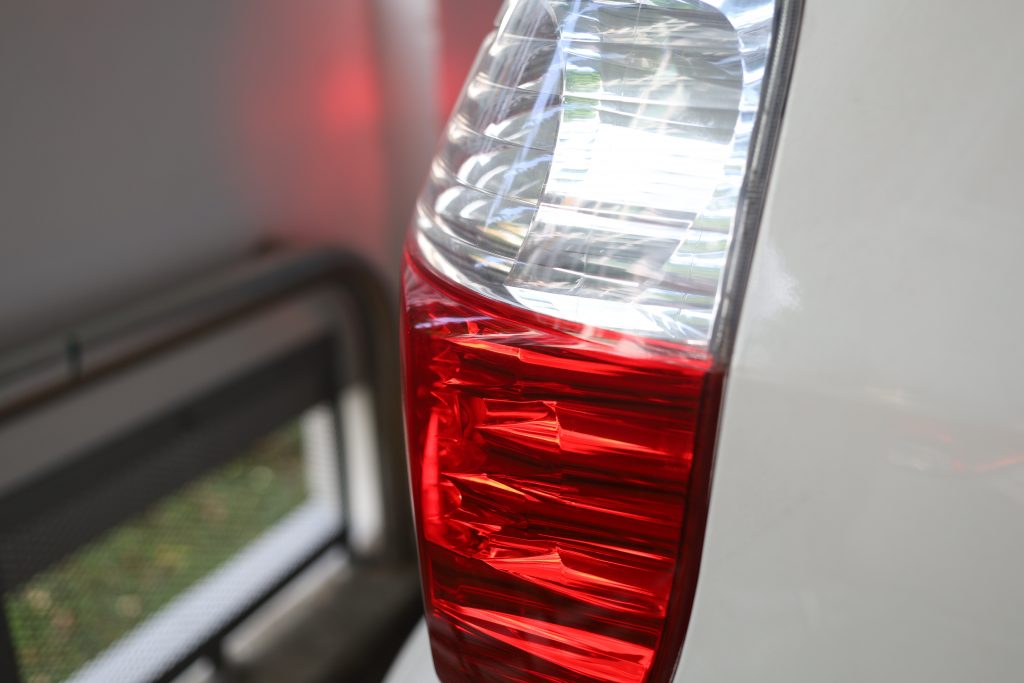 While there may be several causes for your brake lights remaining on until it eventually kills your battery, I identified the culprit with Google's help.
I saw these fragments on my mat and had thought they were food. But, I was dead wrong. Yesterday, I had driven to my office at Mountbatten and parked the car; all was well.
However, when I wanted to leave the office to meet The GF, I noticed my brake lights were on! Had I forgotten to turn off the lights and kept them on? Would my car still start? It did. I browsed videos on YouTube which pin-pointed the problem.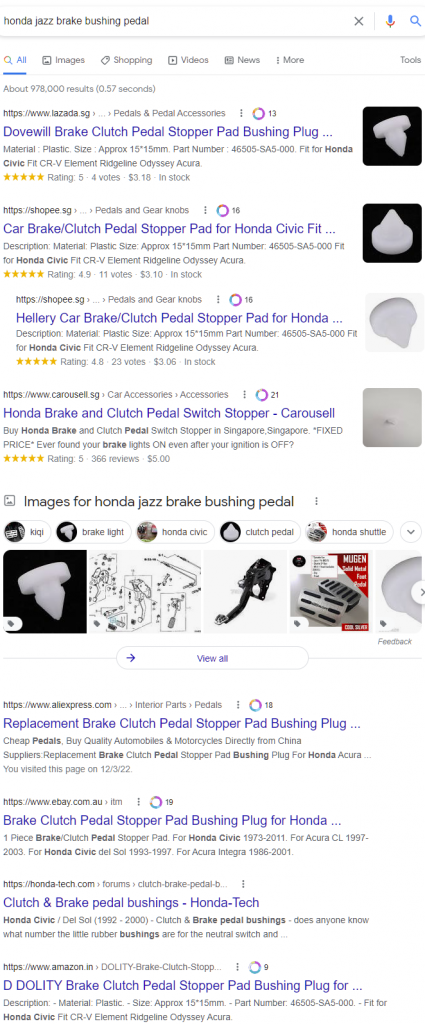 Call it what you want. I needed this. You can get this online for $5 a pop or a pair. In the dead of night past 1, I reached my carpark and Googled the steps needed to turn off my brake lights in a vain attempt to save power lest I wake up the next morning with a dead car.
I gave up after nearly over an hour of looking at the fuse box under the front hood. YouTube for solutions: The broken plastic piece is apparently a common problem with a deadly simple fix. You simply had to remove the plastic panel underneath the steering wheel, above the footwell, to gain access to the brake pedal.
How does the brake light work? When you step on the brake pedal, it breaks (ha ha) contact from the button. When the button is not pressed upon, the brake light turns on. Conversely, let go of the brake pedal, and the plastic piece will come into contact with the button, thereby turning off the brake lights.
The absence of my plastic plug piece ensures a gap between the brake pedal (when it's not stepped on) and the brake button. I had wanted to conjure up a temporary fix had I been able to remove the plastic panel.
Alas, I decided that I had to head home, shower, and sleep, for it was past 2am. I prayed to the Brake God and hoped that my battery would last throughout the night. I also messaged Eric, my trusted workshop boss of Precise Auto at: 1 Kaki Bukit Ave 6, #02-33/34/36 Autobay @ Kaki Bukit, Singapore 417883
Meanwhile, I had messaged two Carousellers who were friends, and who were selling the very same plastic plug as seen above, for $5 a piece. They offered installation for another $5. After a bit of back-and-forths, I decided to message Auto 101 LLP (thanks, Google!), and Victor answered my queries. Thanks, Victor! He instructed me to head to the workshop at 9.15am.
So, it was a trip to Auto 101 LLP at: No. 2 Yishun Industrial Street 1, #02-01 Northpoint Bizhub, Singapore 768159, in the morning.
I waited for about 25 minutes. The mechanic came, started my car, and asked when I noticed the problem. "Yesterday night". Actually, the problem started yesterday evening. Possibly even in the afternoon.
He commented that it was amazing my car could even start, and that I could drive it over to their workshop.
I thought so too.
So, it was barely a minute, and the problem was sorted out by the wonderful mechanic of Auto 101 LLP. $30 gets you a metal plug. Silly me forgot to ask for a photo. But, no matter: I would be scrapping my car this June. $30 for peace of mind to drive another 3 months, that ain't too bad.