It's been several years since I got behind the wheel and drove without a dash cam. That has changed. I purchased the 70mai Smart Dash Cam Pro (Global Version) on 1st October for $79.90 through Lazada. It arrived today, four days later.
Now, I (somewhat) fudged up the installation of the electrostatic sticker. Still, running the wires up and along the car trims was a piece of cake. 70mai included a pry tool that you use to open a gap in your car trim for stashing the wires into. If I can do it, you can too.
Setup was a breeze. Initial test footage looks fine. I may put up a review and live footage. But, the internet is awash with thorough reviews and footage of the dash cam. I don't think I add value by going through the specs. Instead, I will talk about what I think are useful features bordering on must-haves.
What do I like about the 70mai Smart Dash Cam Pro?
The unit features inbuilt wifi so users do not need to eject the microSD. I like this a lot and this was one of my primary considerations in getting a dash cam.
Next, it records at up to 1944p. I've got mine set to use the H.264 codec, recording at 2560 x 1440p. The firmware lets users select recording lengths of 1, 2, or 3 minutes. I've set it to 2.
Voice control works well even when I wore a mask. The unit is able to capture four commands: "take picture", "record video", "turn on screen", "turn off screen" with no issues.

Night images
The following are images taken using the "take picture" voice command at night and in the rain. Night visibility is something I think many cameras struggle with. Still, the 70mai does a commendable job at boosting visibility while retaining a good level of detail. There is a good deal of light flares too, but it can't be helped.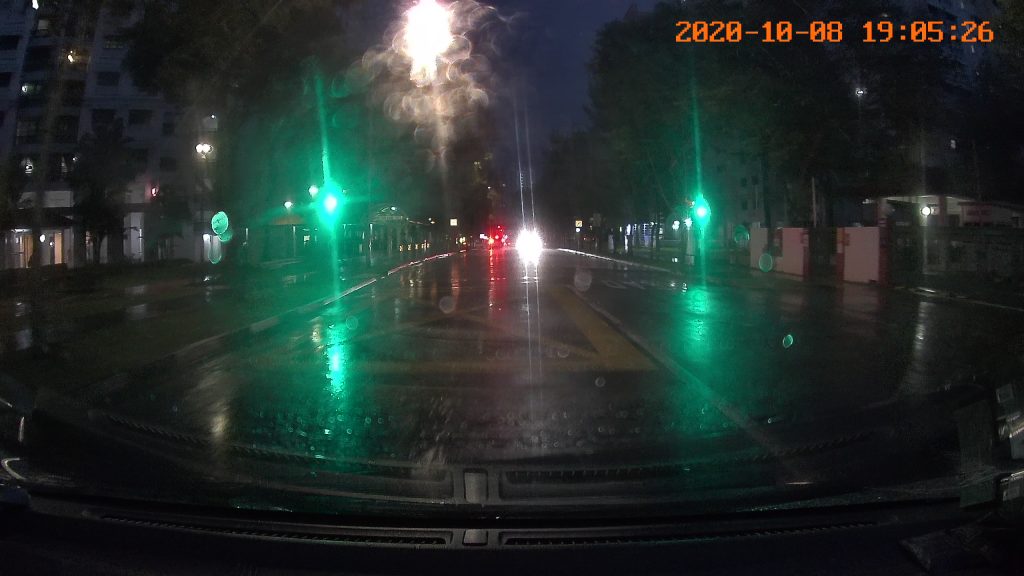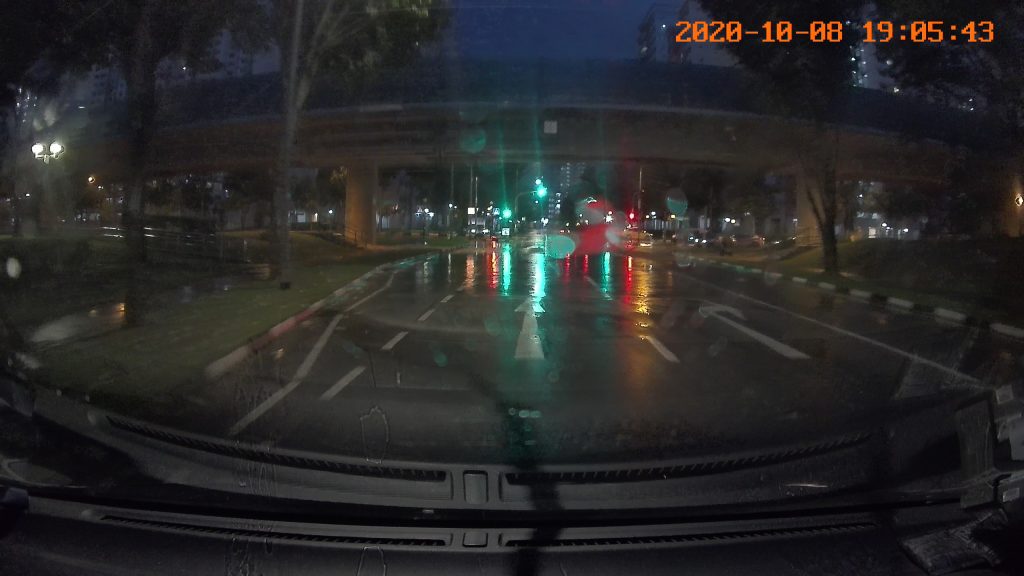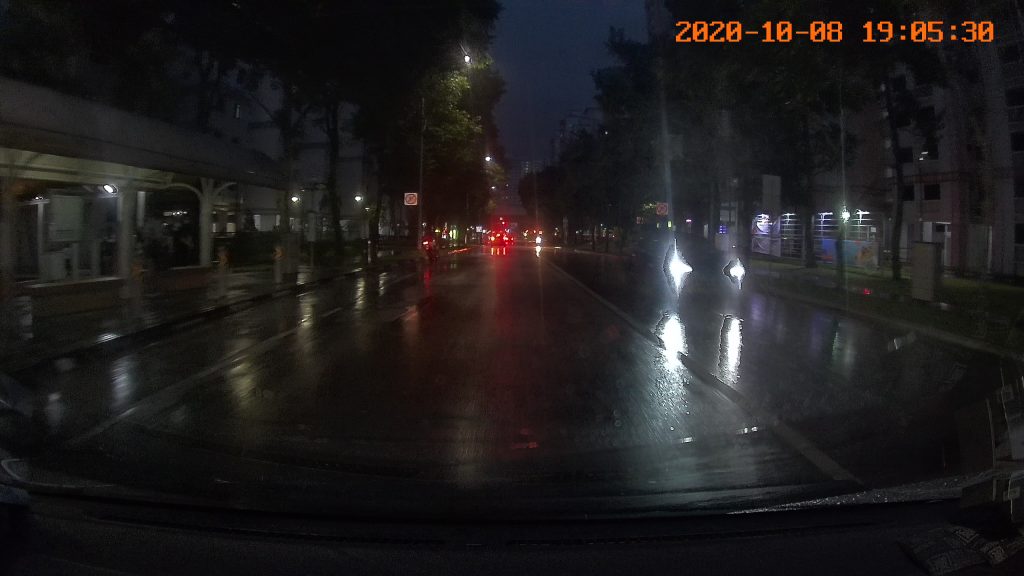 What do I not like?
70mai states that the unit accepts microSD cards up to 64GB in total storage. To err on the safe side, I purchased a Samsung Pro Endurance microSD (64GB) for $29.90 at Harvey Norman. Some users have tested and are using a 128GB card with no issues. I might try it some day. Regardless, I think that car cams should support cards with capacities of 128GB and more.
Final thoughts
The 70mai Smart Dash Cam Pro is affordable and provides ease of installation and good image quality while also sporting useful features in a package that rivals more expensive units.
I will update with more thoughts on the unit after I've had more time driving around.